Derek Padden, President and founder of Blue Glacier Management Group Inc., has more than 23 years of experience in cyber operations and infrastructure, incident and emergency response, and program management within the federal, defense, and commercial sectors. Derek specializes in building and maintaining public-private partnerships and information-sharing relationships to protect the nation's critical cyber infrastructure and respond to cyber threats.
Prior to starting Blue Glacier, Derek joined Veridian, later acquired by General Dynamics Corporation, where he was responsible for establishing the company's first consolidated cyber security practice for both federal and defense clients. Derek was responsible for establishing and developing the Department of Homeland Security's multi-billion-dollar United States Computer Emergency Readiness Team (US-CERT) and the Einstein programs and was a primary author of the concept of operations of what is now DHS's National Cybersecurity and Communications Integration Center (NCCIC). These programs created the foundation for a single focal point for national-level cyber security incident response and mitigation for the Federal Government (.gov) and private sector (.com) communities.  He also served as a Communications Officer in the United States Air Force for more than 7 years, where he stood-up 24x7 Cyber Operations Centers and support USAF HQ software development programs.
Derek holds a B.S. in Computer Information Systems from Clemson University, a M.S. in Information Systems Management from George Washington University, and a M.B.A. from the University of North Carolina's Kenan-Flagler Business School. He is a Certified Information Systems Security Professional (CISSP).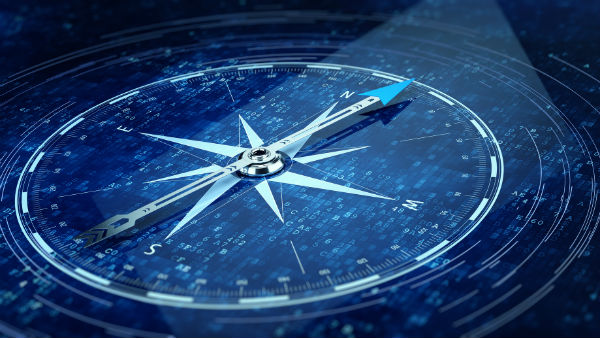 Adrienne Padden, Chief Operating Officer (COO) of Blue Glacier Management Group Inc., has more than 16 years of experience in human resource (HR) management, IT infrastructure and facilities management, process development, and workforce develop.
Adrienne has a passion for cultivating, harnessing and measuring the impact intellectual capital has on a business' employees.  Specifically looking at where organizations can improve operating results by smart talent acquisition, internal leadership development, workforce communication development strategies, and culture building initiatives.
Prior to joining Blue Glacier Management Group Inc., Adrienne spent more than a decade as a HR Director supporting the CEO and COO of a Washington DC-based non-profit, and before that she spent 6 years managing the HR and facilities for one of the largest real-estate brokers in the Virginia/DC/Maryland region.
Adrienne holds a B.A. in Sociology from the University of Wisconsin-Madison, and she is a Society for Human Resource Management-Senior Certified Profession (SHRM-SCP).
Mr. Sean Smeltzer, Vice President of Systems Assurance for Blue Glacier Management Group Inc., has more than 25 years of technical and management expertise throughout his military and contractor career.  Sean specializes in Program Operations, Business Development (BD) and Capture Management roles, focused on building BD/Capture Infrastructure, Tools, Process, Procedure, and Planning for the identification, pursuit, win, and execution of Cyber Security offerings within Federal & Civilian agencies, commercial markets, Defense, and Intelligence agencies.
Prior to joining Blue Glacier, Sean served in Senior Director Roles for more than 14 years with ECS Federal, Blue Canopy, and General Dynamics (Information Technology), and provided P&L and program leadership for IT and Intelligence programs providing services to the various 3-letter Intelligence agencies and a 500-plus person global USAF portfolio.
Sean also spent time in the US Navy (1990 – 2002), in support of shipboard Command and Control Warfare (C2W)/Electronic Warfare (EW) systems while serving aboard the USS Trenton, LPD-14 and later with Intelligence Analysis assignments at USCENTCOM with the J2
Sean holds a B.S in Information Systems Management from the University of Maryland University College and a M.B.A from The University of Tampa, John H. Sykes College of Business. Mr. Smeltzer also has also earned several technical certifications from the following accrediting institutions; PMI, Microsoft, CompTIA, and ITIL.
Dr. George Ray is Director of Research and Development for the Blue Glacier Management Group Inc. and has more than 40 years of experience in the information technology field. Past positions include Chief Application Services for the United States Judiciary, Senior Architectural Engineer at Microsoft for SQL Server and Visual Studio, Manager of Microcomputer Systems at Amtrak, Director of Information Systems at the American Occupational Therapy Association and Computer Programmer for the Bell System.
Dr. Ray has expertise in complex systems development for international, national and regional businesses, agencies, military units and advanced projects in the following sectors:  Finance, manufacturing, electronics, software, education, government, military, communications, consulting, healthcare and medical associations. His work background also includes systems development, big data analytics, data mining, data warehouse development and information architecture experience with national and international financial institutions.  He has served as a Computer and Communications Officer in the United States Air Force, doing systems development work in a tempest secure facility. Finally, Dr. Ray has experience with national and regional health care providers including: Veterans Health Affairs, and Sentara Health Systems, as well as knowledge management, workflow and collaboration work at the U.S. Judiciary.
Dr. Ray is also currently on the faculty of the University of Maryland and Shepherd University. He has prepared courses at University graduate and undergraduate levels that were vetted through University of Maryland peer review and approved for the accredited computer science curriculum. These include senior level and graduate courses for Exploratory Data Analytics, Social Media Data Mining, NoSQL Database Concepts, Architecting Security and Leading Global Virtual Teams.  In addition, he teaches Database Systems Concepts, Programming Languages, Statistics, Discrete Mathematics, Data Mining, NoSQL Databases, Information Security, Biometrics, Architecting Security, Leading Global Virtual Teams, and Systems Analysis and Design.
Dr. Ray has been elected into the Beta Gamma Sigma, Phi Kappa Phi and Golden Key International Honor Societies. Other honors include the University of Maryland Honors Convocation for Outstanding Scholarship, Microsoft Outstanding Achievement Award, Microsoft Outstanding Contribution Award, Letter of Commendation from the Chief of Engineering USAFR, and the Commandant's List of Distinguished Students, USAARMS.
Dr. Ray has the following credentials and education:
Project Management Professional - Project Management Institute;
IBM Advanced Application Developer Certification
Sun Microsystems Java Programmer Certification
Microsoft Certified Solution Developer
Microsoft Certified Systems Engineer
Microsoft Certified Trainer, Solution Development Discipline.
B.S., Computer Science, University of Maryland
B.S., Accounting, University of Maryland, Magna Cum Laude
M.S., Computer Science, West Virginia University
M.S., Marketing, West Virginia University
Doctorate in Management, SMC University